What if you could be eating every day without the unwanted side of guilt?
You can.
Find victory over food cravings once and for all.
Even if you've tried 100 times before.
This time is different.
By the end the Victory Over Emotional Eating 4-week course, you will…
Learn God's specific words from the Bible to use during food cravings.
Discover freedom from food cravings.
Know how to stop emotional eating in its tracks.
Every week of this 4-week Christian emotional eating course includes:
Videos explaining both practical tips to fight your cravings and ways to renew your mind and change the way you think about food and yourself entirely
Specific Goals to help you change your old, unhealthy habits
Printable Resources & Worksheets to give you something tangible to help you move forward
Prayer to cover you as you tackle this tough area of your life
And it's all included in your Ultimate Healthy Living Bundle Purchase!
Here's how to access the course:
Step 1
Go to the Victory Over Emotional Eating course page by clicking here.
Step 2
Click the button that says, "Enroll in Course for $39"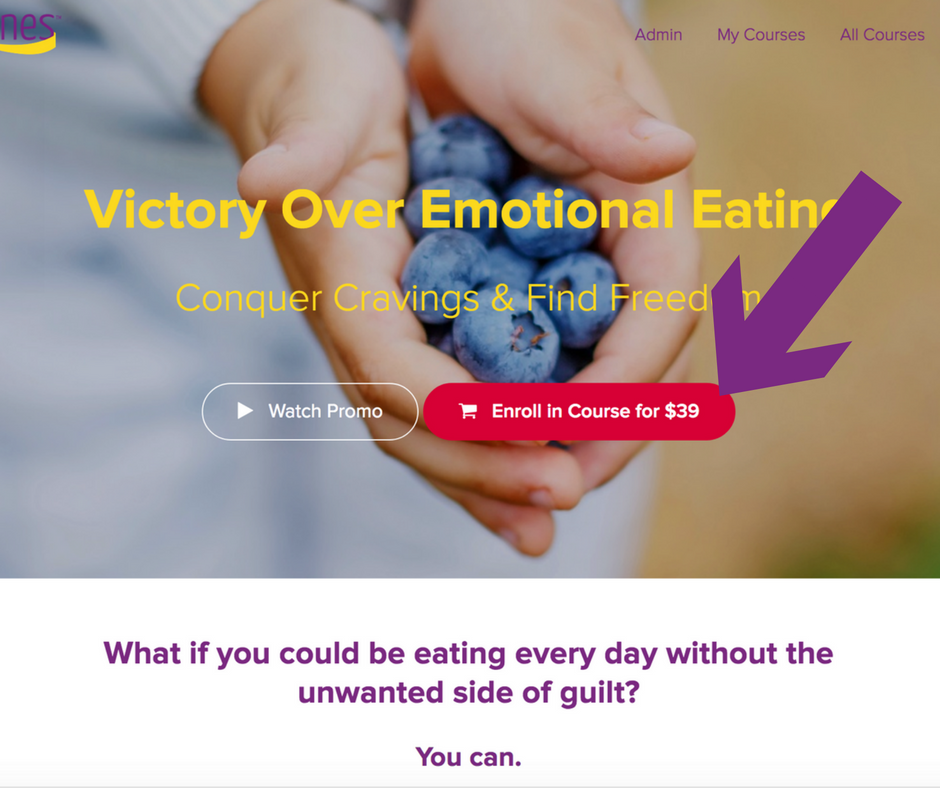 Step 3
Click the "Add Coupon" button.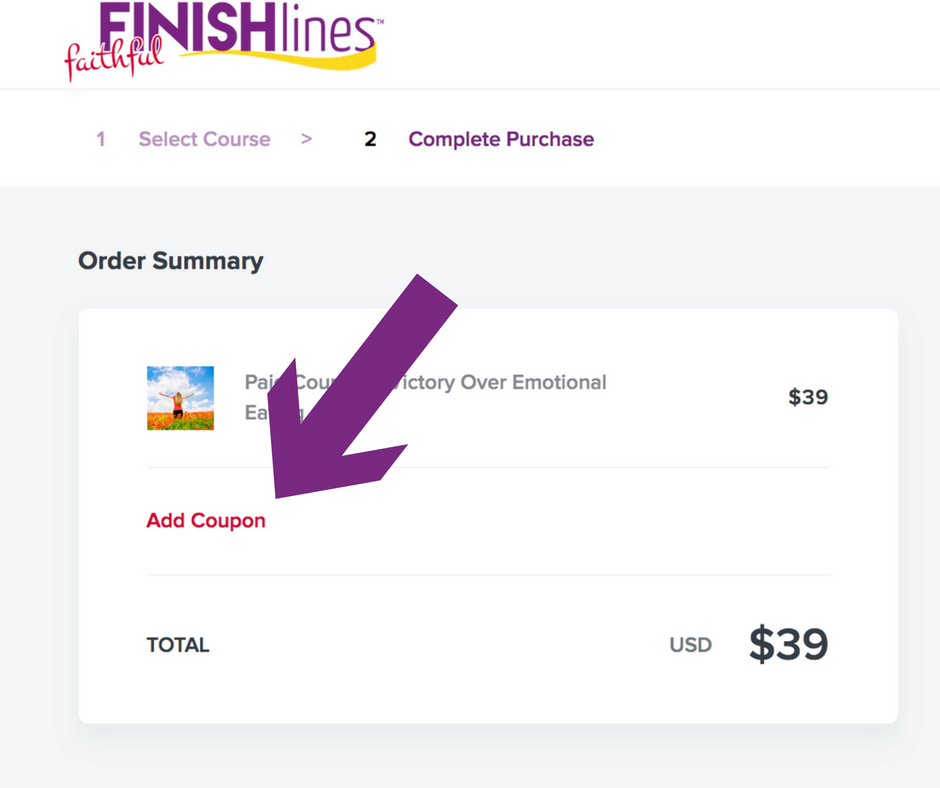 Step 4
Type in the word "ULTIMATE" in the box and click "Apply".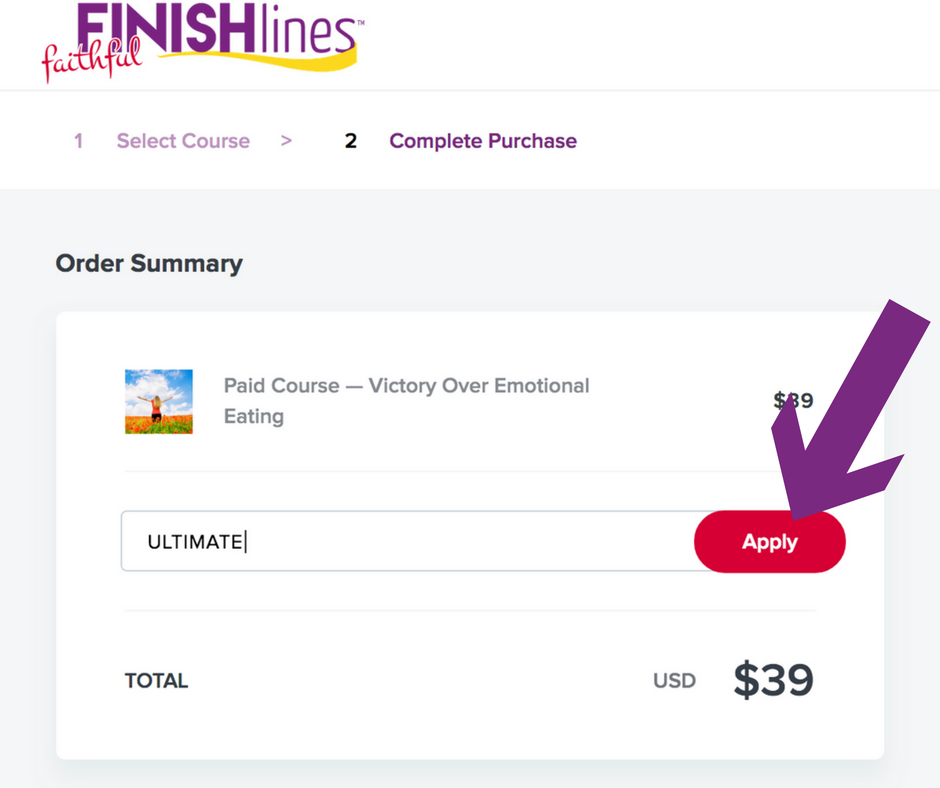 Step 5
Make sure your balance updated to "FREE", enter your email address and name, check the box to agree to Teachable's policies, then click the "Enroll in Course" button.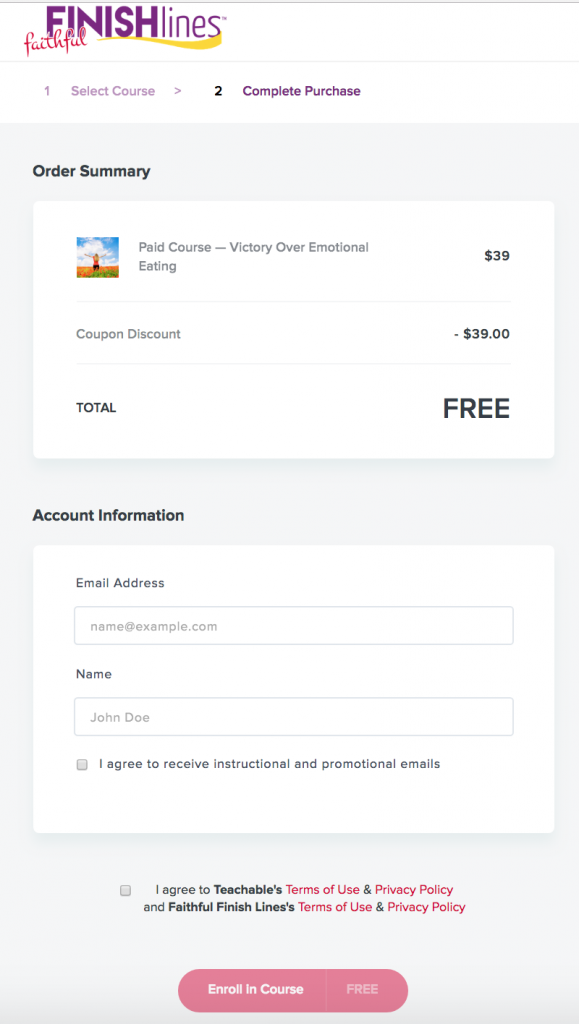 Now you're good to go and you can access the course!
If you have any trouble, feel free to email us at [email protected].