Do I need to be able to run or walk a 5k to participate in the Faithful Finish Lines: Stepping Forward program?
No! We understand that due to health issues, time constrains, or personal preference, you might not run or complete a 5K.
You will need to commit to an alternate exercise program that:
Includes exercise 3-4x per week with sessions of 30 minutes (or building up to) in duration
Over the 7 weeks, your program should gradually build to a goal of some type.
The goal should be an event (a formal event or something you create for yourself) that has aspects of mission and fun.
During weeks one and two of the materials we outline more specifically how to choose a goal and alternate exercise options if participating in a 5K is not your preference. We might decide to walk or run a virtual 5K as a group, all going out to walk or walk/run on treadmills at the same time on the same day. Maybe you will choose to swim or use a stationary bike. Maybe you will sign up for a 5K race in your area. Lots of options are available for you, but you will need to build toward a specific goal of some type, so be thinking about what you plan to accomplish.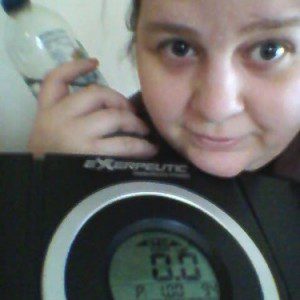 When is the next Faithful Finish Lines program?
New program now open and available.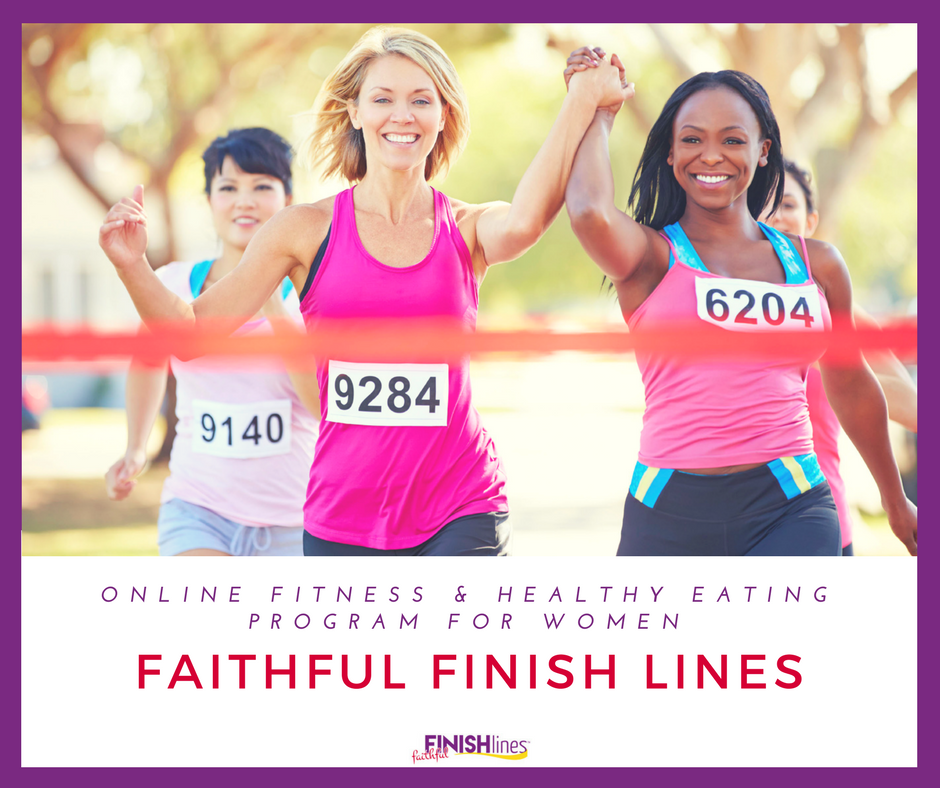 Can the program be given as a gift?
Yes. Email us at [email protected] to arrange gift-giving details before making a purchase.
Can I becoming a Faithful Finish Lines member if I'm using another Eating Program (Weight Watchers, Daniel Plan, Paleo, etc.)?
Yes. Each week includes Eating for Energy goals but not a specific eating program. These goals include healthy steps such as eliminating calories from beverages, eating whole, clean foods instead of processed ones, and reducing sugar in our diets.
What if I want to do this program, but I can't afford it? Do you offer scholarships?
Our family has been in tight financial spots before, so I understand there might be situations where the investment is a stretch. However, one reason for including the payment is you need to invest yourself into this program. I've been part of programs before where I invested a hefty amount — believe me, after I laid down my hard-earned money, I was committed to making it work.
The investment in this program is worth it. YOU are worth it.
Do you provide a program for bloggers?
A blogger affiliate program is expected to begin January 1, 2018.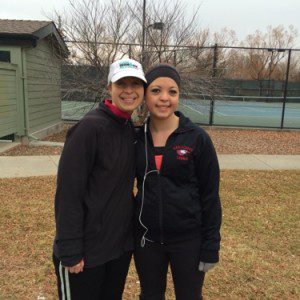 Additional questions?
Leave a comment below or email: [email protected].

We look forward to working with you as we go for our Faithful Finish Lines! Let's do this thing. I know we can! Sara