Who is leading us to our Faithful Finish Lines?
Sara Borgstede, Leader and Mentor
Sara Borgstede, our leader and mentor, lives in Tonawanda, NY and has lost over 100 lbs and maintained that loss for over 10 years. She has completed 50+ races including triathlons, 5ks, ½ marathons, and one 70.3 Ironman.
She juggles life as a pastor's wife and mom of 5 kiddos. She is here to say it can be done! Sara is available on our community message board and via email, and provides continual motivation and support to our community. Read more about Sara here, and click here to read about her 100 lb weight loss journey.
Becky Lehman, Leader and Mentor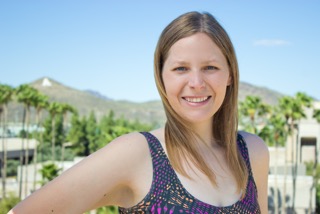 Becky is a writer, health coach, salted caramel addict, runner, eternal optimist, joy-seeker, and encourager.
She describers herself as just an average Jesus-loving girl who has lost 100 pounds and enjoys helping women live a healthier life – heart, mind, body, & soul.
Find out more about Becky's weight loss (and some super-awesome quinoa recipes) at
www.soveryblessed.com
.
Sara & Becky — our leaders are here for YOU. They are real women who are in the trenches with you facing the battles of former food addictions, fitting exercise into schedules, busy lives, owning up to body image issues…they get you. They are here to provide a community of support, encouragement and grace, along with a good kick in the butt when needed! God has blessed them with stories of recovery and victory, and they are ready to share all they have learned.
Ready to join our community? Click here to get started!
---
Another reason I love the program is that not only are the leaders super inspiring and encouraging, but the members of the group are as well! We spend time each week logging onto the Faithful Finish Lines Facebook page to cheer each other on in our journey. Faithful Finish Lines isn't something you do on your own, which often leads to giving up and going back to your old way of doing things. Instead, Faithful Finish Lines has a built-in accountability system. There are other people walking alongside you in this journey, encouraging and lifting you up in prayer, while you do the same for them. It's amazing, and I'm so so thankful to be a part of this wonderful group!

Denise at The Ramblings of Denise Dilley