At Faithful Finish Lines, we offer a variety of Christian weight loss programs for women that keep God at the center of your weight loss journey.
We believe in giving you practical tips to help you lose the weight while encouraging you to trade your guilt for God's grace.
Losing weight is great, but finding freedom in Christ is the most rewarding Faithful Finish Line of all.
Join us for one or all of the programs we offer.
Grow Your Faith, Lose the Weight
In this free 5-day challenge, you will grow more confident in your identity as God's beautiful daughter, improve your body image, and build your weight loss journey on the foundation of Christ.
Grow in faith to create lasting, realistic change in healthy eating and every area of your life.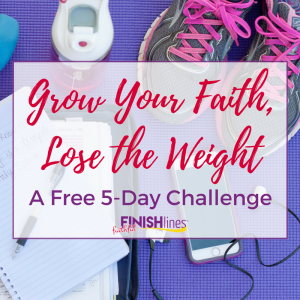 The 5-Day Mindful Eating Challenge
In this 5-day Christian weight loss challenge, you will take 5 small, realistic steps to create lasting change in your life.
This challenge is all about learning to eat mindfully by tuning in to your choices.
At the end of this 5-day challenge, you will:
Eat in a mindful, gentle way
Know which Bible verses to reach for during tempting moments
Understand how to make your recipes more healthy – and still tasty
Realize how to choose foods without hidden sugar
Best of all, you will do this while focusing on Christ as the source of all your strength.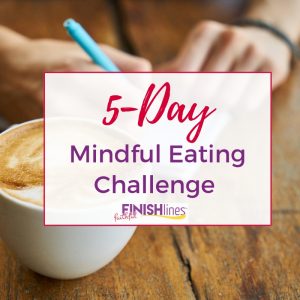 Instant Pot for Weight Loss
This course is your guide to healthy weight loss with your Instant Pot pressure cooker.
If you own an Instant Pot, you know a lot of the popular pressure cooker recipes aren't very good for weight loss.
In this course, we show you how to use your Instant Pot for weight loss with healthy recipes, videos, meal plans, and weight loss guides.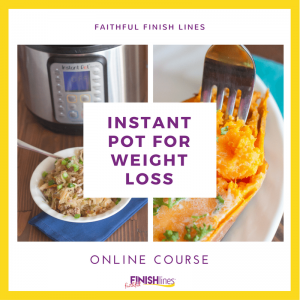 Victory Over Emotional Eating
Find victory over your food cravings once and for all with this Christian weight loss course focused on emotional eating.
Learn to be driven by God's grace instead of your guilt with God's specific words from the Bible to use during food cravings.
Break the chains of binge eating as you find freedom and learn how to stop emotional eating in its tracks.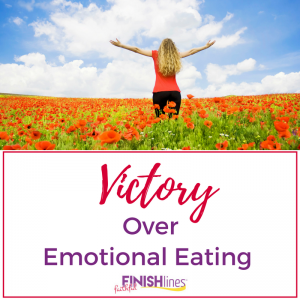 7 Weeks to Christian Weight Loss, Healthy Eating, & Fitness
This is our signature Christian weight loss program that will give you all of the tools you need in your weight loss journey.
We want you to be able to lose weight, feel great, and build a lifestyle you love living while drawing nearer to God.
Losing weight doesn't have to be about diets, rules, and restrictions.
Find JOY in your weight loss journey as you learn practical weight loss tips that will fit your unique body, schedule, and priorities.
Transform your life, one small change at a time while you learn how to glorify God in your healthy eating and make exercise an act of worship.
Premium Support Package
When you join the 7 Weeks to Christian Weight Loss, Healthy Eating, & Fitness course, you have the option to add the premium support package.
This is where we see the biggest results because we not only give you all of the tools you need to lose weight, but Sara and Becky give you personal attention to help you put it all into action.
In the premium support package, you will have access to our private members-only Facebook group for support, encouragement, and accountability to make sure you are set up for success!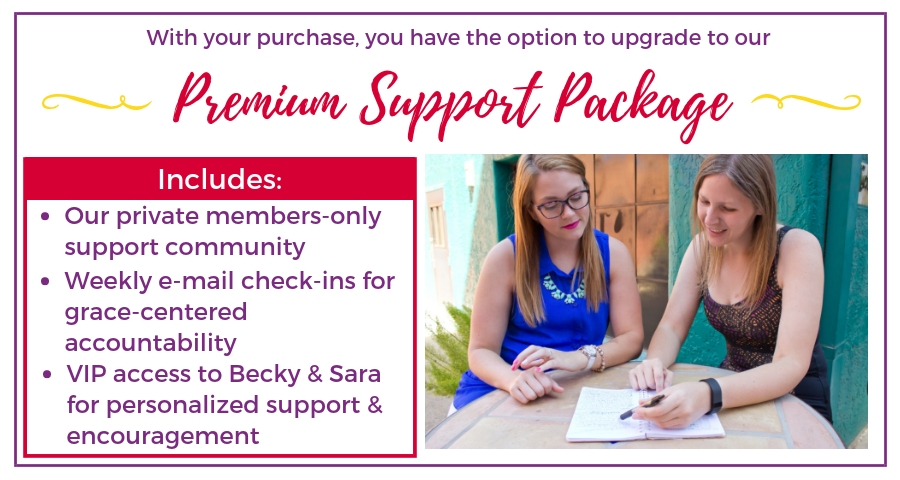 Pin It For Later!