What are the best healthy grocery shopping tips that lead to weight loss?
When your goal is losing weight, one of the most important places to make wise decisions is when you are doing your weekly grocery shopping.
We polled the 8,000 women in our Christian Weight Loss group to ask for their advice on smart grocery shopping for dropping pounds. From never shopping hungry to sticking to the perimeter of the store, here's the advice they had to offer.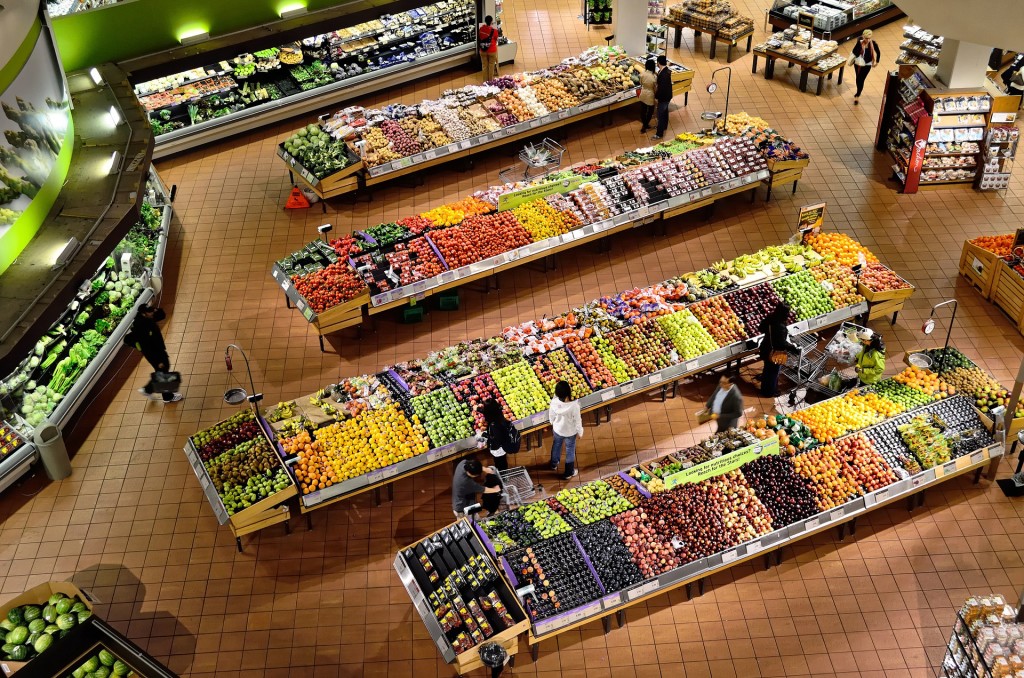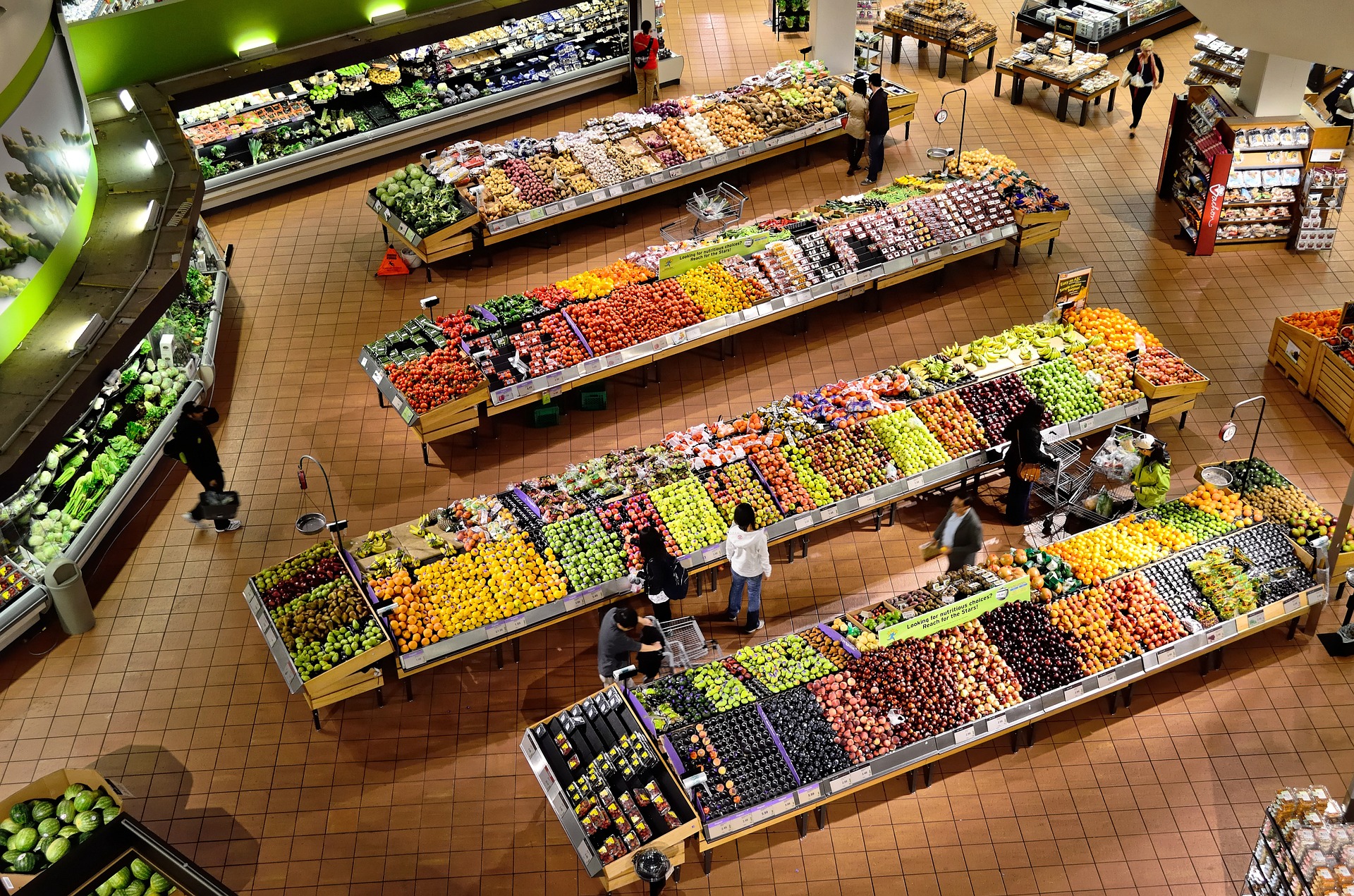 Top Healthy Grocery Shopping Tips
Here are the best weight loss shopping tips and tricks from over 8,000 women who are losing weight and keeping it off.
1. Never Shop Hungry.
The number one piece of advice from hundreds of members was, "Eat before you shop so you aren't hungry." Many of us give in to the temptation to buy junk food when our stomachs are growling.
Says Missy, "Don't shop hungry. Make a plan, have a list. Plan for healthy foods you are excited for." Other members agreed, like Tammy who says, "Go with a full belly and a list." Crystal agrees and says, "Never go to the store hungry or you'll buy the store!"
2. Prepare a List Before You Go.
Going shopping with a list was one of our members' top recommendations for buying healthy weight loss foods. Says Janet, "Have a list and stick to it. Go early in the morning when the store isn't so crowded."
Jennie explains the importance of not just a list, but a meal plan, too. She says, "Write a menu, then make a list." This is how Janet keeps herself on track as well, "I have my meals planned out and order online. I only order what I need to make the meals on the menu."
3. Shop the Perimeter of the Store.
Says Dana, "Shop the outside aisles. That's where the fresh produce is." Janie gives further advice, "The grocery stores are strategic in their lay out so map out your particular store to avoid temptation if you ever have to run in for anything. Also use the self checkout because they don't have all those distracting junk food hanging around."
A simple tidbit from Barbara is, "Do most of your shopping in the produce section."
4. Shop online.
Jessie says, "Do pickup ordering if possible. There are no temptations when buying from the comfort of your home and your menu." Katie explains further how it works for her, "I prefer to do curbside pickup, that way I won't be tempted in the store.
5. Choose fresh, whole foods.
Christina advises, "Shop for whole, real foods. Avoid boxed and processed foods. Choose meats, fruits, vegetables, and whole grains if you can handle them." Laura added, "Get as much organic produce as you possibly can."
Caroline gives helpful information about the hidden sugar content of some foods we consider healthy, like yogurt. She explains, "Buy real whole foods, nothing processed, and check sugar content on healthy foods such as yogurt because some of these have tons of sugar in them. Four grams of sugar is equivalent to 1 tsp sugar."
6. Read labels.
Be a savvy consumer by reading labels before you make a purchase.
Bobbi explains, "Read the label if you aren't sure if it is healthy." Renee explains her winning strategy, "I look at the ingredients. If the first five are legible and do not have chemical names, I find that's a better choice."
You can even involve kids in the process. Sheryl shares what works in her family, "My 8-year-old granddaughter checks calories and other ingredients and adds up some of them when she is at my house. She lets me know how many calories I racked up."
Cindy shares further, "Read labels. Avoid anything with ingredients you can't pronounce. If it doesn't look like the food it claims to be, skip it. Over 50 percent of the stuff in the grocery is highly processed. Stick to REAL FOOD. Cooking at home whenever possible is also best so you can control the ingredients."
If you're not sure how to read food labels to help you lose weight, we teach you how to do this in our Faithful Finish Lines 2.0 program.
7. Keep tempting treat foods out of the house.
There's a helpful saying about high-calorie foods during weight loss, "If you say no at the store, you only have to say no once. If you bring it home, you have to say no hundreds of times."
Our members agree. Says Stacie, "Never believe the lie that if you get Hershey kisses, you will only eat ONE a day, as an after-dinner treat."
Marilyn explains how it is for her, "For me, I need to avoid the ice cream aisle whenever possible. If I have to go down that aisle for something else, I talk to myself the whole time saying 'Don't buy ice cream. Don't buy ice cream.' Ice cream is my biggest temptation and my biggest trigger."
We are big fans of treats at Faithful Finish Lines! In our 2.0 program, we teach you how to eat treats in a realistic way that can help you lose weight and keep it off for life.
Now that you have the start strategies in place, you'll be savvy shopping the next time you head to the store. With these healthy grocery shopping tips, you can make smart decisions for the foods you bring into your home that support your weight loss goals.
What's your top grocery shopping tip for losing weight? Share in the comments below.
For more weight loss help, be sure to check out Faithful Finish Lines 2.0 membership.