Use this Christian weight loss motivation to encourage you today.
Do your weight loss journey need inspiration? You want to keep God at the center of your weight loss but find your motivation giving out. Maybe you start the week well, eating healthy foods and doing physical activity, but as the week goes on you find yourself pulled back into old habits.
Here's how to stay motivated throughout your weight loss journey.
How to Stay Motivated to Lose Weight
As a Christian, you want more than just to lose weight. While looking and feeling better is great, ultimately your goal is to honor God with your body and healthy living choices. When you accept God's grace and forgiveness for past mistakes, you can move forward with choices that allow you to serve God in everyday life.
As someone who has lost 100 pounds, I know weight loss is not easy. Yet I also know the hard work is totally worth it.
Most of all, living in God's peace is the ultimate gift. Weight loss is a sweet result, too.
I've been maintaining my 100 pound weight loss for the last 15 years. Together with Becky (who has also lost 100 pounds) we run an online Christian women's weight loss program called Faithful Finish Lines. We would love to have you join us. Learn more about Faithful Finish Lines here.
The Christian weight loss quotes below will motivate, inspire, and encourage you to along your weight loss journey.
Check out our free Facebook group, Christian Weight Loss with Faithful Finish Lines for an online Christian weight loss support group where you will be accepted and encouraged.
Christian Weight Loss Motivation & Inspiration
Use these quotes to encourage you throughout your weight loss process.
1. Don't judge me by my past. I don't live there anymore.
Don't judge me by my past. I don't live there anymore.
When it comes to weight loss, it's time to put aside the past and move ahead to what God has planned for you. Here's what 2 Corinthians has to say,
Therefore, if anyone is in Christ, the new creation has come: The old has gone, the new is here!

2 Corinthians 5:17
If you've tried many times to lose weight (like I had) you might have people in your life who are skeptical when you say you are ready to try again. They see how you tried in the past but didn't stick with it. Don't let this discourage you. Your results will speak volumes as you keep moving forward with God's help.
While others might judge you by your past, remember how important it is not to judge yourself, either. I used to look back on all my "failed" weight loss attempts and just feel utterly hopeless. In my mind, I called myself a fat failure. Why couldn't I get it together when it came to food?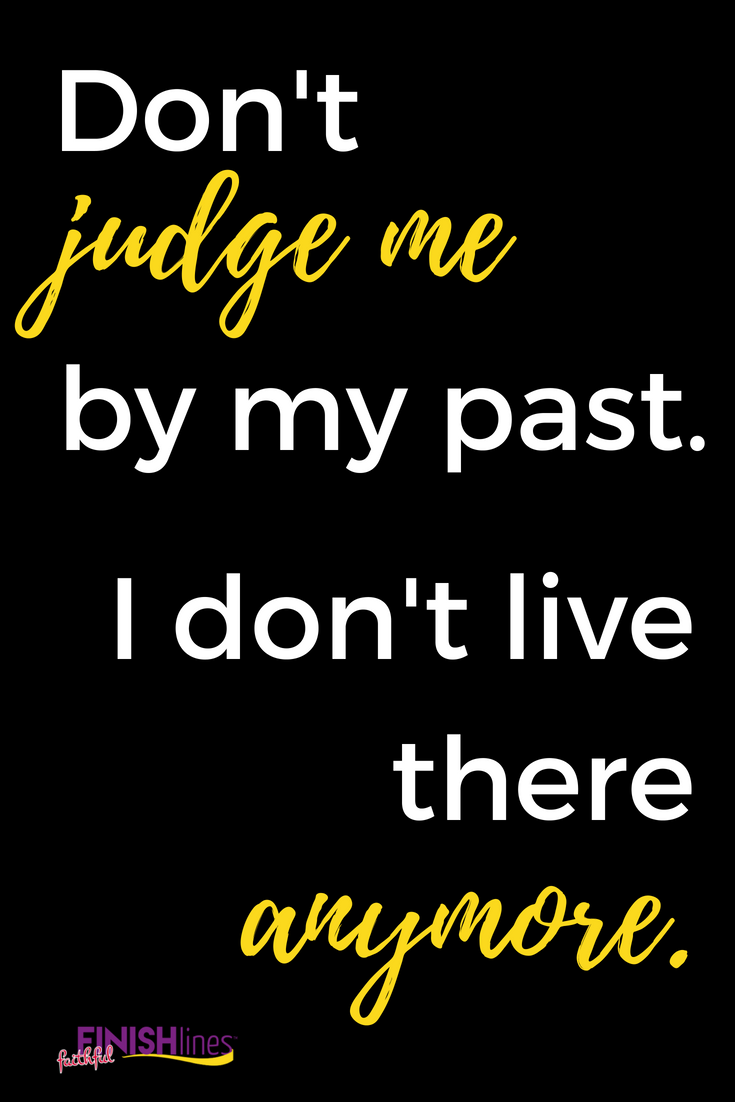 Now I understand that God was working to mold and shape me. Each weight loss experience brought me closer to understanding what would work for me long term. Those weren't failures. Those were learning experiences.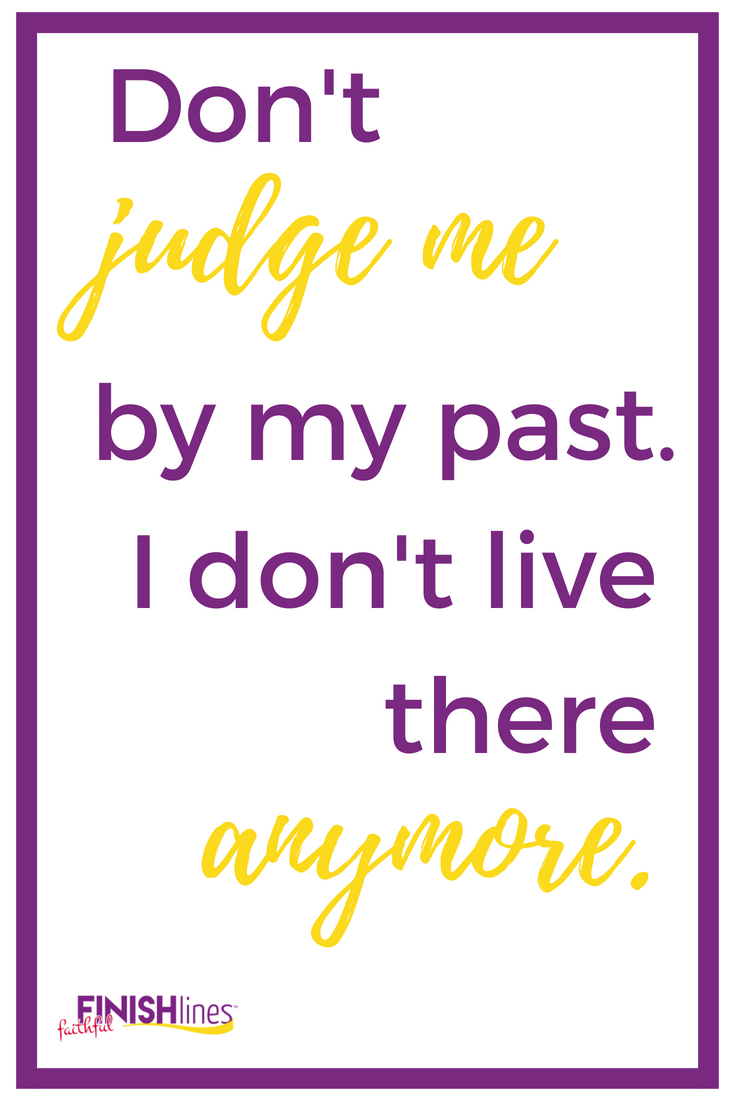 2. Lord, I cannot. But You Can.
Lord, I cannot. But You can.
Oh, how encouraging these words are to me. When I tried to lose weight on my own, I couldn't do it. I would stop and start any diet or weight loss program I tried. I'd eat a healthy breakfast and be overeating by lunch and binging after dinner.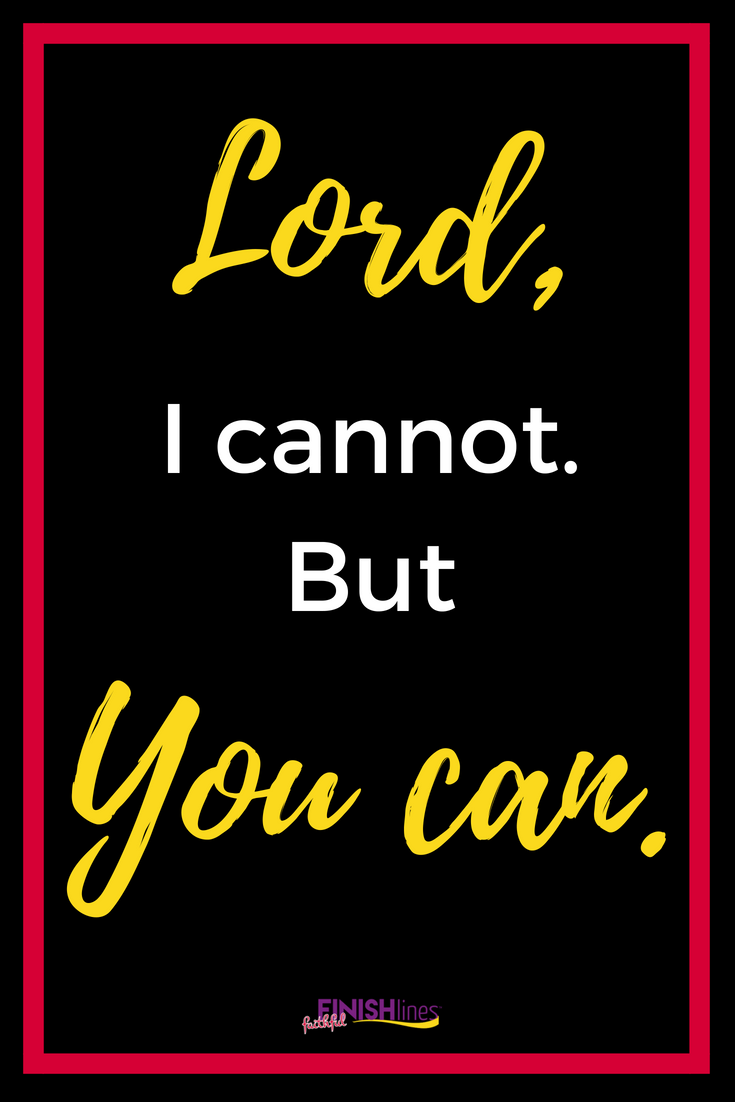 Yet with God's power, I was able to make lasting changes. I started therapy to uncover the roots of my emotional eating. I began to understand that overeating is a sin and Jesus offers me complete and total forgiveness.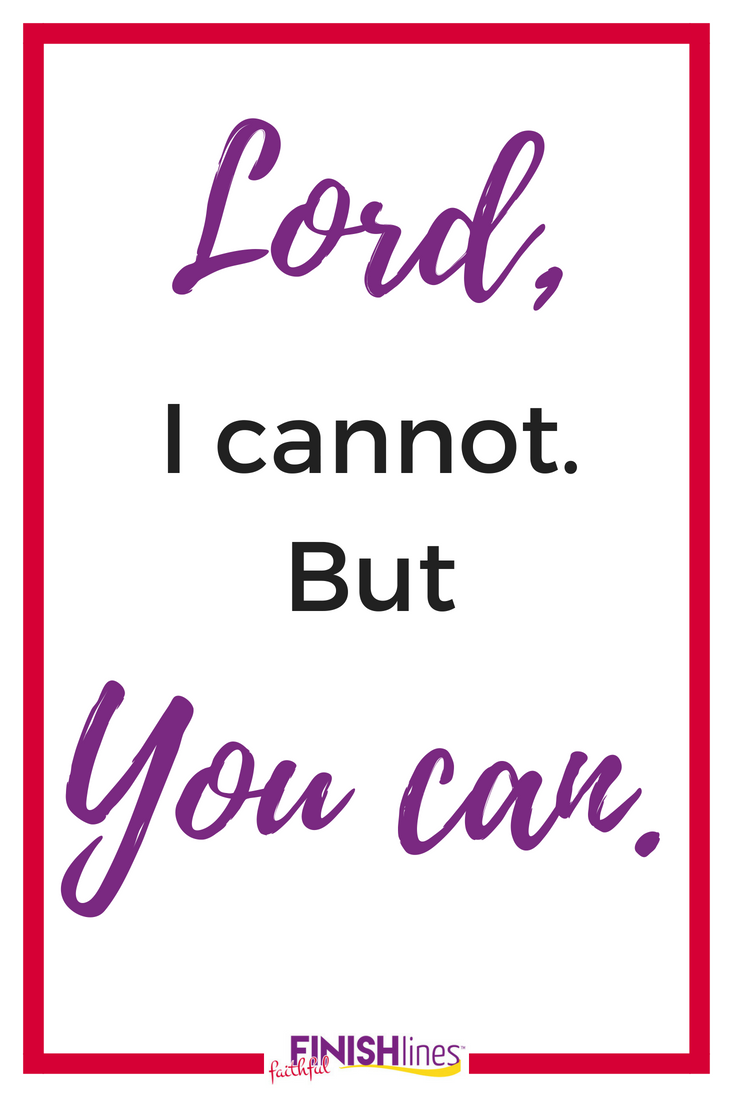 Weight loss feels scary and overwhelming, especially when you have a lot of weight to lose. That's why it's so encouraging to recognize that it's only by the power of the Holy Spirit at work in me that I'm able to make these changes, and you can, too.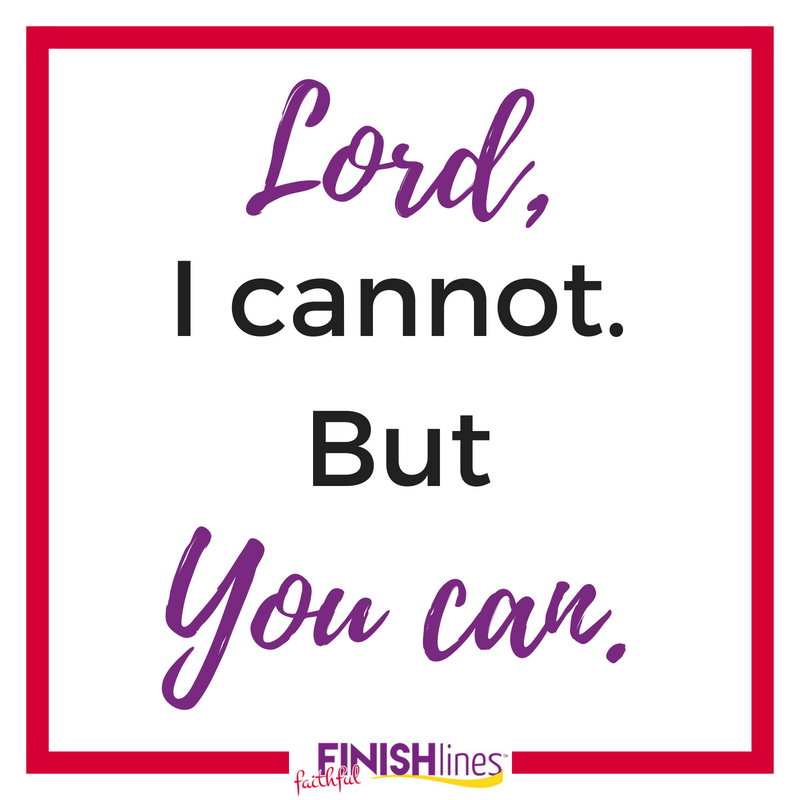 3. One day or day one. You decide.
One day or day one. You decide.
When you are feeling defeated about losing weight, how tempting is it to say, "I'll start again tomorrow"? I can't begin to count the number of times I said things like,
I'll get back on track after I get home from vacation.
I'll start again on Monday.
Once this stress is over, then I'll focus on eating healthier.
It's too hard trying to take care of all these little kids.
After the holidays, then I'll work on losing weight.
What I've come to understand is that there's always an excuse. Your excuses are valid, but they are still excuses. They aren't moving you toward your goals.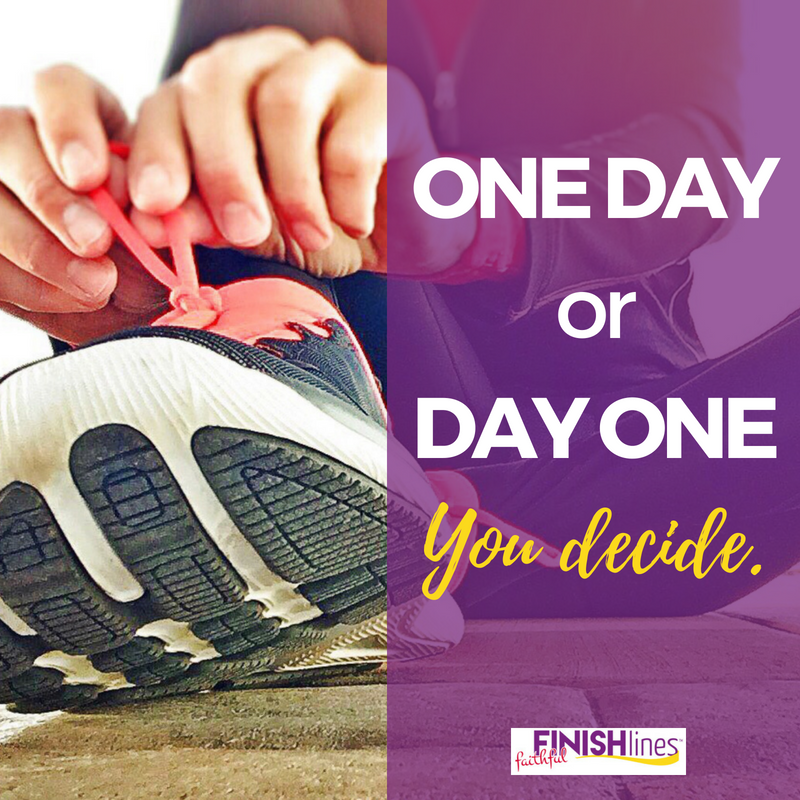 Today, I've learned to make healthy eating a priority no matter what is going on in my life. While it's not always a top priority, it is important to me. Even during times of crisis (the death of my mom last year, or when we moved across the country) I found ways to eat foods that I knew would fuel my body and help me stay in the calorie range that is right for me to maintain my weight loss.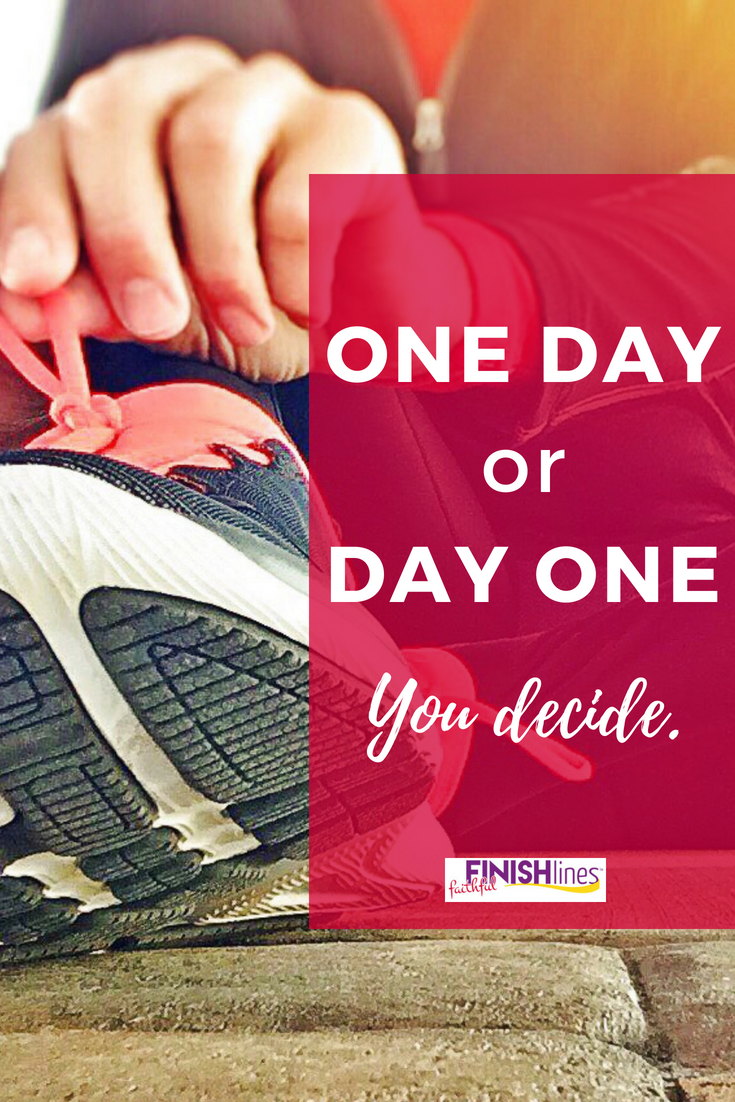 Life is challenging and there will always be stressors, difficulties, and tough situations that make it tempting to give up on weight loss. The trouble is, if you wait for the right time, there will never be a right time.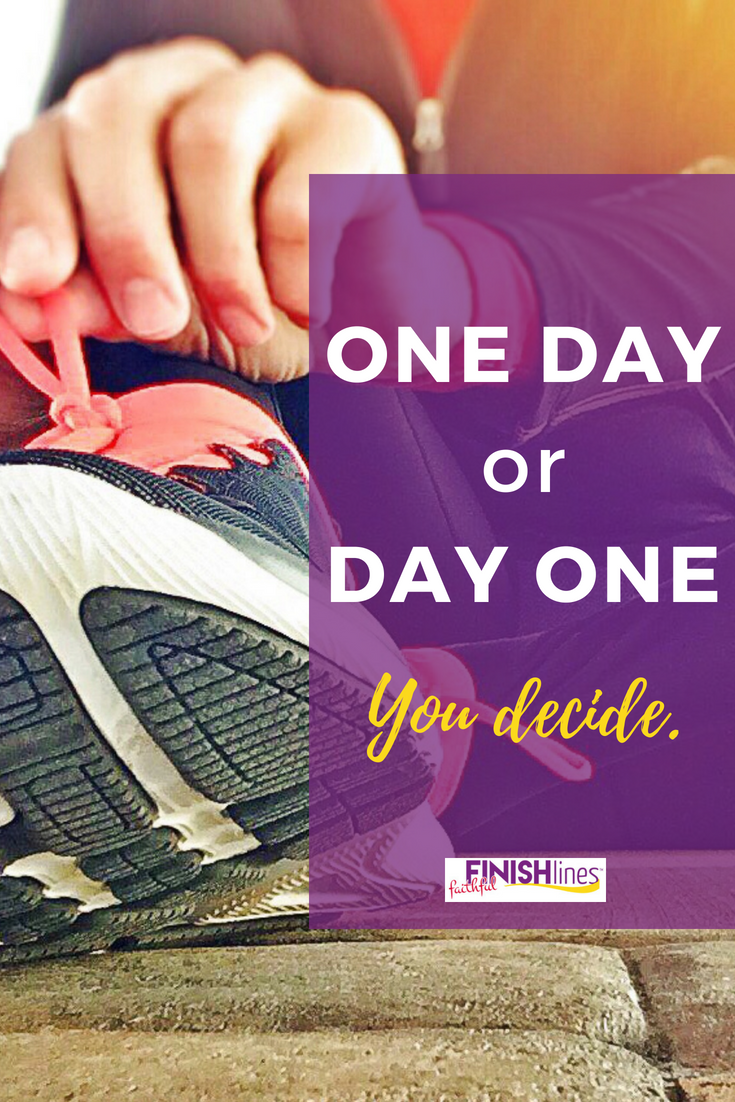 Instead, make small, lasting changes now and stick with them. Remember that every healthy choice counts, even if it's as small as leaving one Cheeto in the bag or not finishing off the row of Oreos. Get back on track now instead of waiting for next Monday or next year.
3. Self-control. Be transformed by the renewing of your mind.
Self-control. Be transformed by the renewing of your mind.
Galatians 5 says, "But the fruit of the Spirit is love, joy, peace, forbearance, kindness, goodness, faithfulness, gentleness and self-control. Against such things there is no law."
If the Bible says we are to have self-control, why does it not seem to work when you need it to resist food cravings and temptations? For years I tried to have enough self-control to get to my goal weight, but I always came up empty-handed. It felt like the more I tried, the more stuck I became.
As a Christian, how could I lose weight and keep it off? Why were other people successful and not me?
The fruits of the spirit are not skills we develop but instead are gifts of the Holy Spirit. God's good gifts to us are nothing we earn, deserve, or work to achieve. Instead, they are freely given.
How then can you get this gift of self-control so you can stop overeating?
The answer is in Romans 12:2, which says, "Do not conform to the pattern of this world, but be transformed by the renewing of your mind. Then you will be able to test and approve what God's will is—his good, pleasing and perfect will."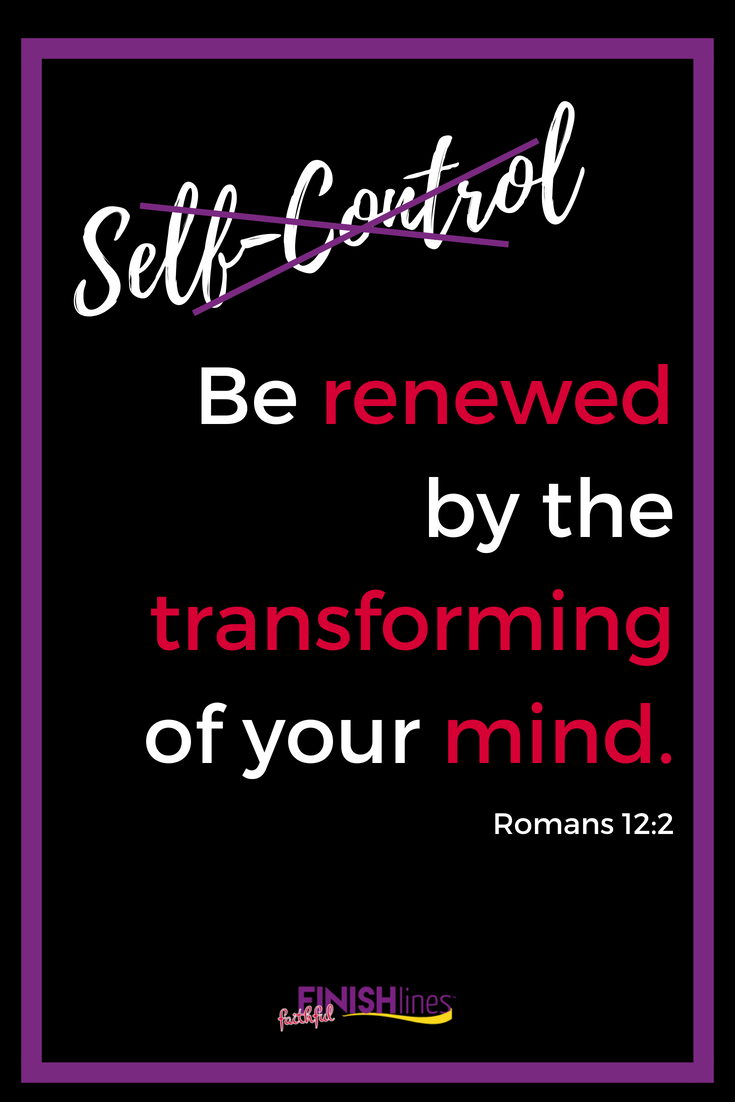 When you allow the Holy Spirit to work in your life, He will renew your mind. You will grow in self-control as you allow God to control you.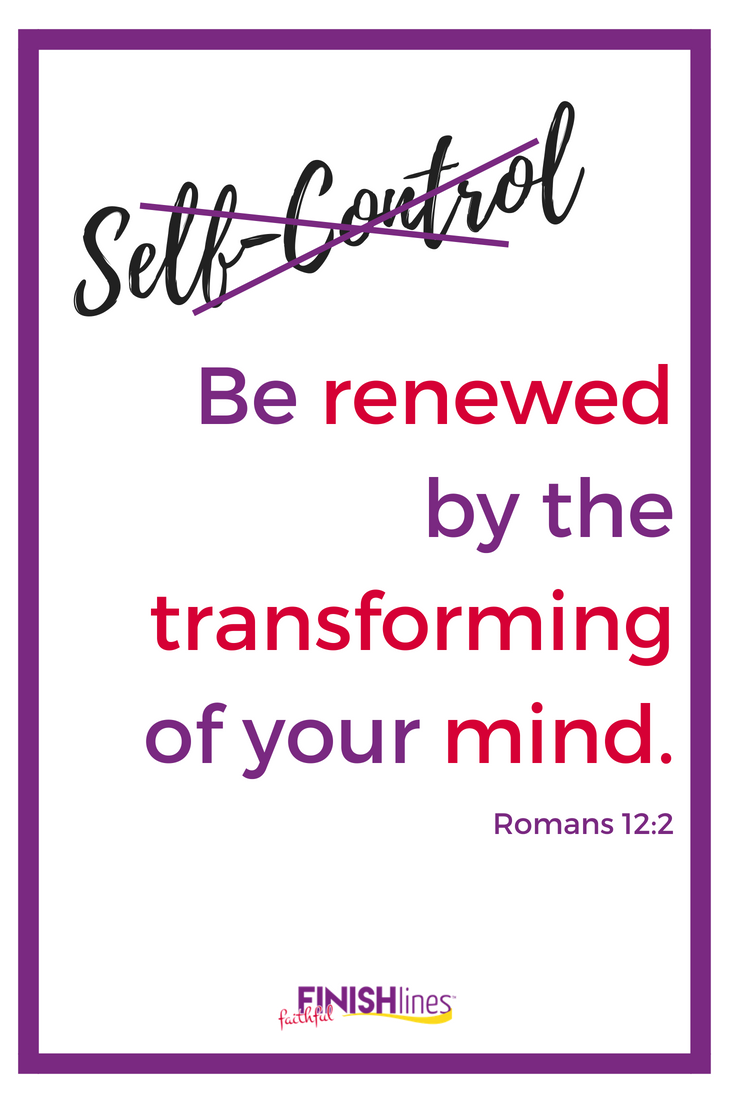 How many times do we say we will give God control of our lives, but then we quickly snatch control back? I can't tell you how many times I have fallen into this sinful pattern.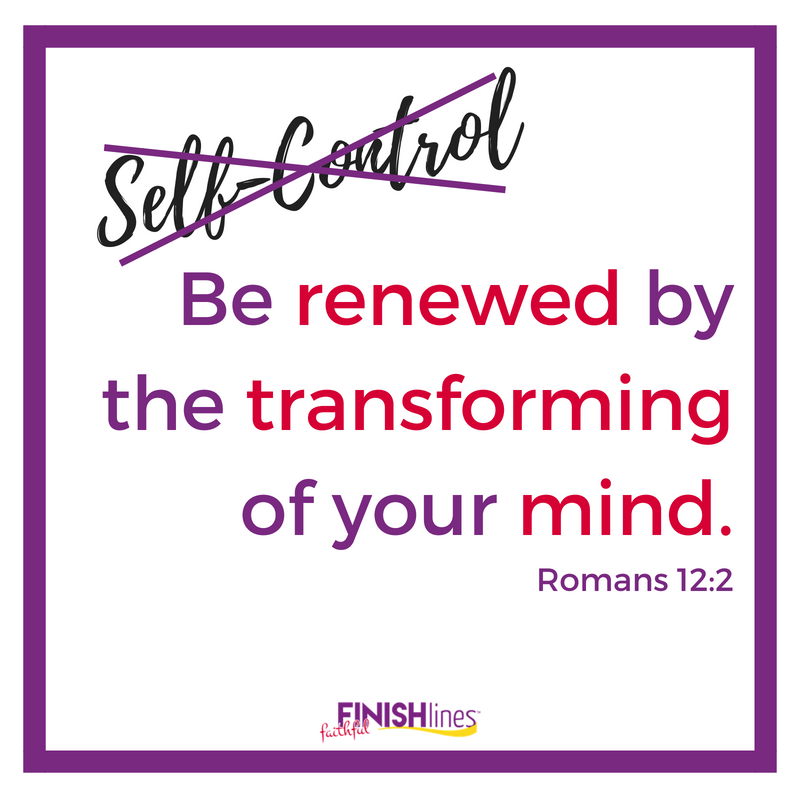 Instead, allow God to mold and shape you. This isn't a one time event, but something that happens hundreds and thousands of times. As you allow the Holy Spirit to shape and mold you, you will discover that you have more self-control and are able to make the healthy choices that lead to lasting weight loss.
By using this Christian weight loss motivation, you can move forward with your healthy living goals. Will you allow God to take control of your life today? I can't wait to hear about how it changes everything.
More Christian Weight Loss Posts You Will Love
A Weight Loss Prayer for Food Obsession